All Memory Castings are uniquely personal and designed with you. That said, our offerings fall into four general categories.
Perfect for babies, siblings, and pets
Cutomized just for you, Memory Castings features perfect replica sculptures of each delicate wrinkle and dimple in their tiny hands and feet, beautifully framed in a bespoke shadowbox.
Perfect for couples, families, and teams
Love Sculptures are unframed, 3D Memory Castings that shows your connection in all its true glory.
Gifts & Extras for you and everyone who loves your baby too
Ornaments, magnets, keychains, and extra castings 
GIFT PACKAGES & CERTIFICATES
Gift Packages and Certificates are available in any dollar amount, or cover the full cost of our most popular Memory Castings Packages.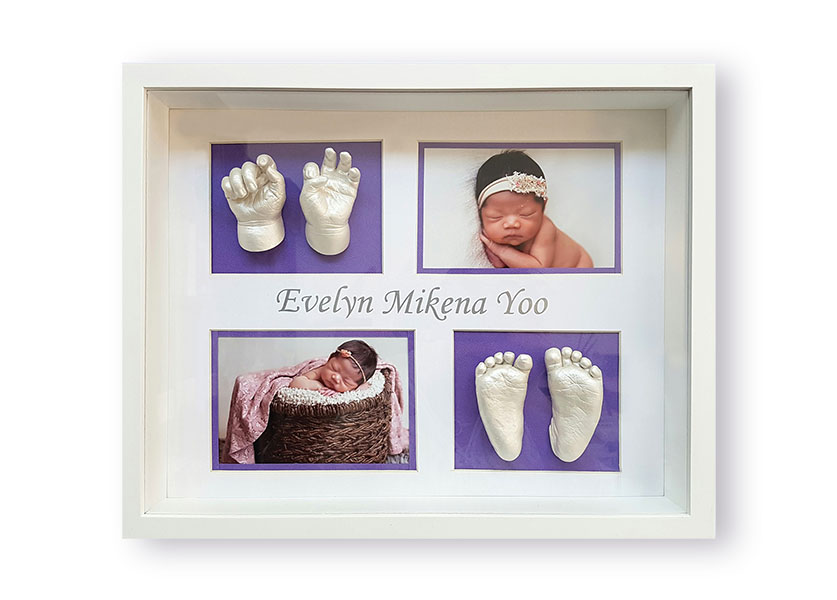 We create artwork so uniquely beautiful that you will want to display it forever—and of such high quality that you can.